MOBILE APPLICATIONS
Mobile apps are now integral part of almost every business, irrespective of their size and industry. While most small businesses have their own Website, it is indeed more profitable for them to also develop a mobile app. Several small industries too have profited from developing mobile apps.
Salary and Wage Rate Benchmarking
Design of Performance Reward and Bonus
Drafting Job Descriptions, Manuals.
Employee Performance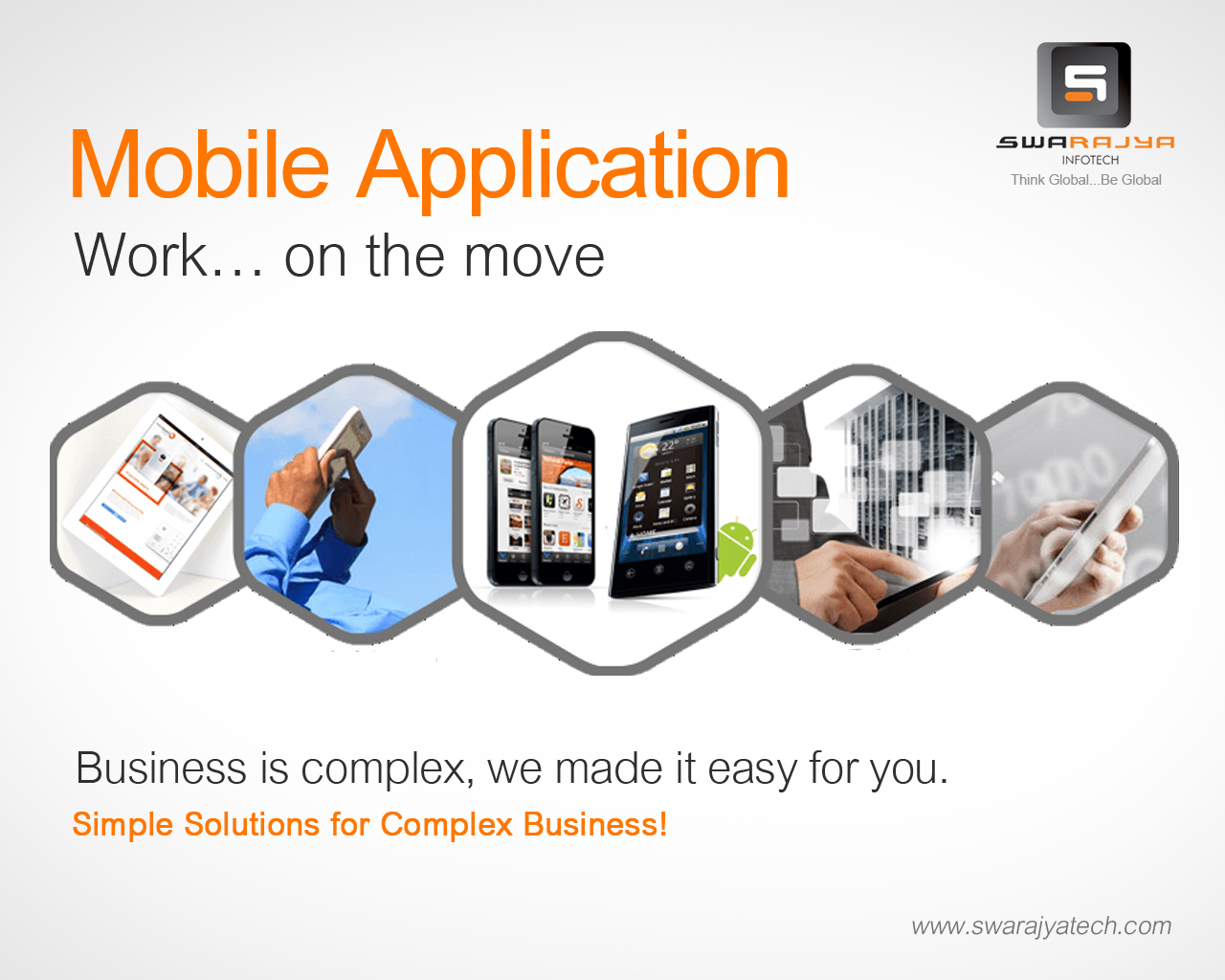 Swarajya Infotech can build any customized mobile application which helps you to integrate your business with your Android Mobile Phones. With mobile apps you may allow your customers to access your services/products on their mobile. Mobile apps put your company directly into the palm of your customer's hand and make reaches you at customers 24/7.